Regular price
Sale price
$20.00 USD
Unit price
per
Sale
Sold out
Laurel Mountain Soaps Calendula Infused Face Moisturizer is a silky smooth mixture of butters and oils that quickly absorb into the face to provide a beautiful, toned, smooth, and clear complexion. It is unscented. Calendula is antibacterial, antifungal, and antimicrobial and is infused into organic jojoba oil. It helps to therapeutically reduce redness, scarring, and unwanted imperfections in the skin such as blemishes, age spots, hives, and cystic acne. This is a grass fed tallow based moisturizer because tallow is the most bio identical to human skin. It does not clog pores, contains vitamins A, D, E, and K and can help with fine lines and wrinkles. Tallow protects against free radical damage because it is rich in fat soluble vitamins and antioxidants. Tallow calms dry skin and supports a healthy skin barrier. Our face moisturizer also contains mango butter, organic moringa oil, organic kokum butter, all natural beeswax, and organic argan oil.
Organic Jojoba Oil- very similar to human skin oils. Can help balance skin oils without promoting acne or other skin problems. Naturally deters microbes, not greasy, gentle and non allergenic, soothes dry skin, Anti-microbial.
Mango Butter- Softens and plumps skin, reduces fine lines and wrinkles, heals scars and blemishes, relieves itchy, red, inflamed skin, and persistent dry skin.
Organic Moringa Oil- High in antioxidants, antibacterial, anti fungal, helps reduce inflammation and calms skin. Does not clog pores.
Organic Kokum Butter- Powerful moisturizing properties and won't clog pores. Therapeutically helps reduce acne, minor inflammatory conditions and dry skin.
Organic Argan Oil- Has anti-sebum effects to effectively regulate amounts of sebum on the skin helping to therapeutically relieve acne and promote a smoother, calmer complexion.
All Natural Beeswax- Forms a protective barrier on the skins surface, does not clog pores. Protects skin from environmental irritants and harsh weather. Allows the skin to breathe freely.
Share
Ingredients

Grassfed Beef Tallow, Calendula Infused Jojoba oil, Mango Butter, Organic Kokum Butter, Organic Argan Oil, All Natural Beeswax.
How to use

Apply to clean face morning and evening.
View full details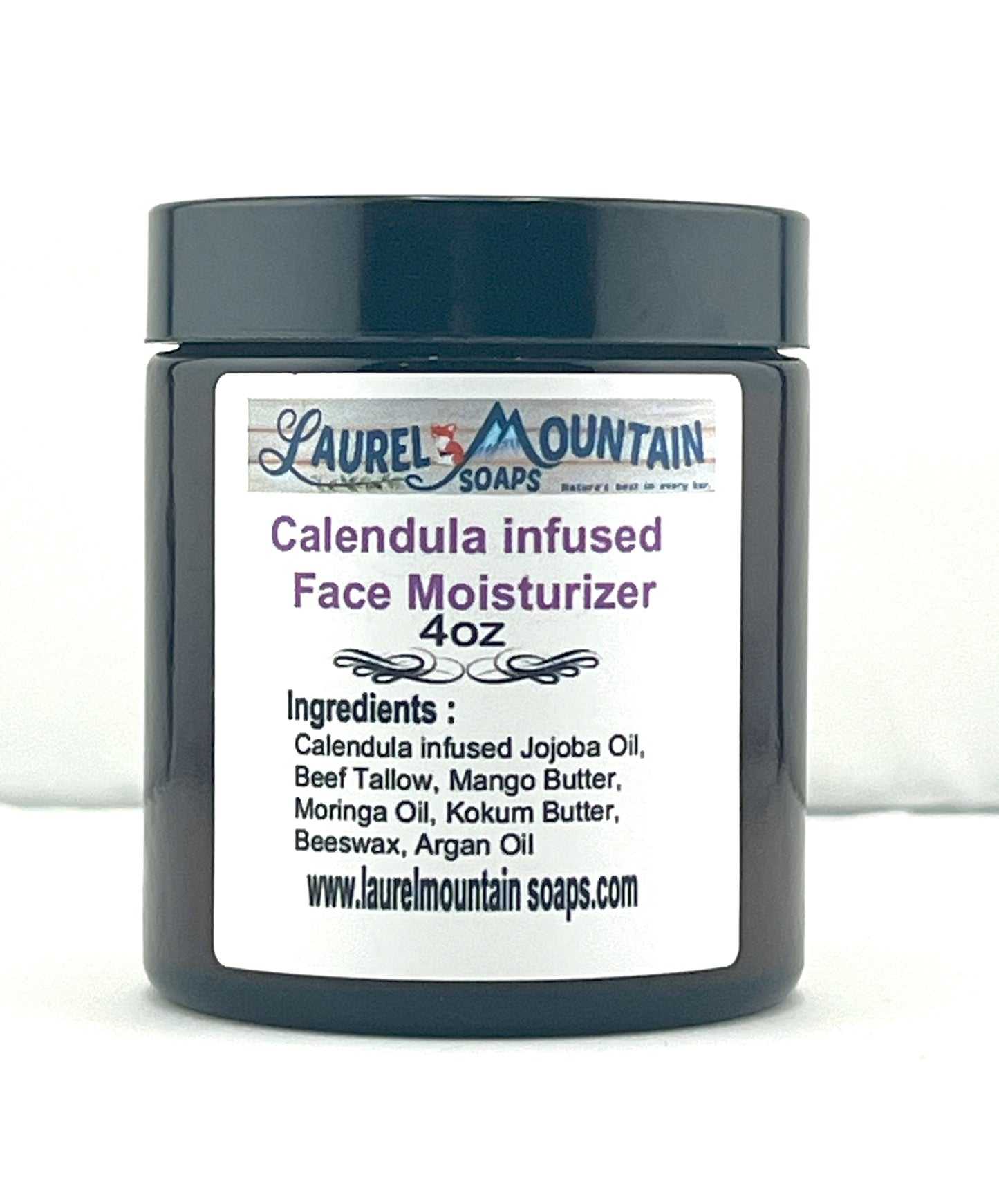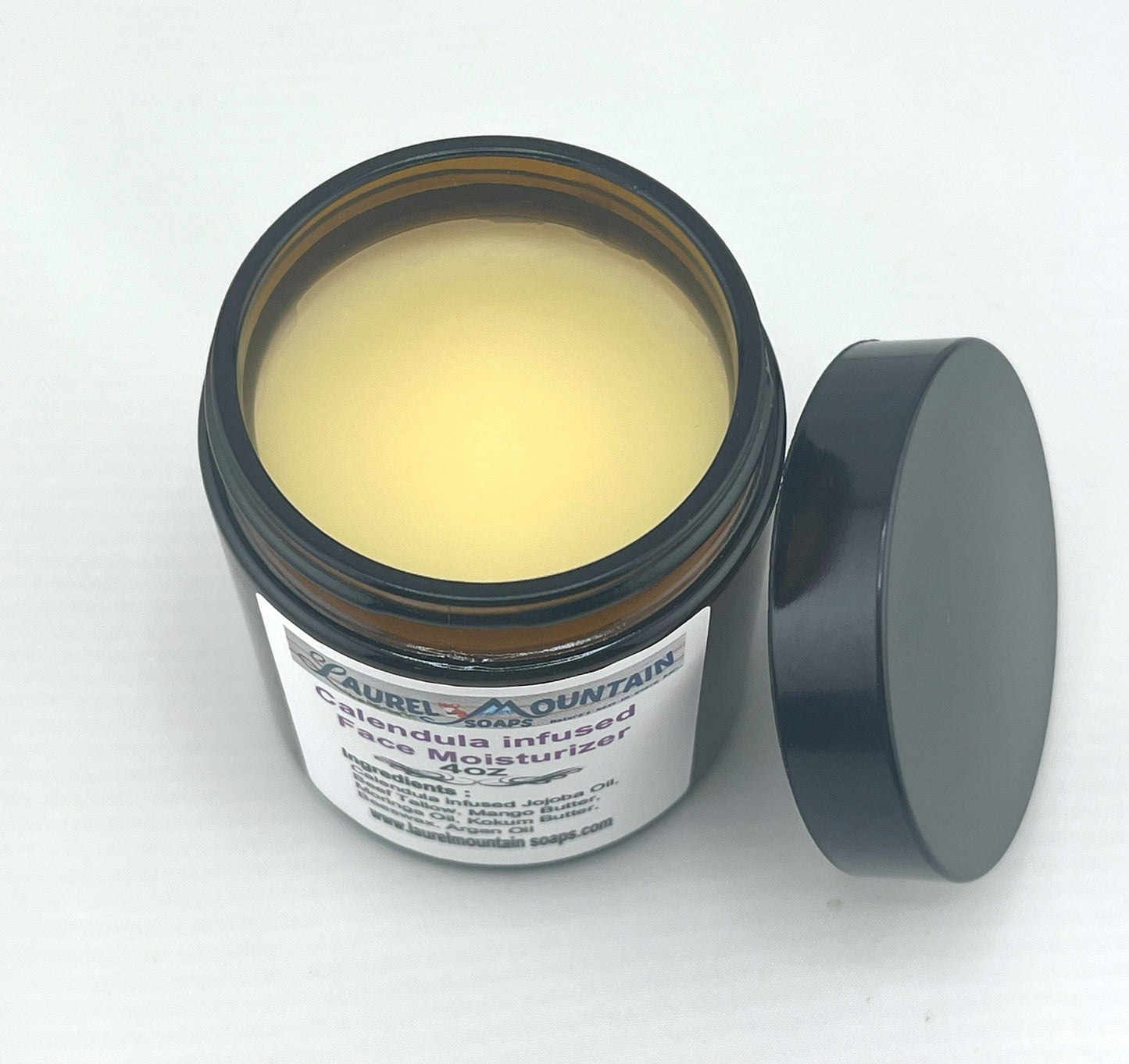 Purity
Quality equals Purity and Purity equals Quality. We are comitted to using the most pure sustainably sourced ingredients in our products so that you can rest assured that only the safest and purist quality ingredients are on your skin and in the air.
Pure Natural Deodorants

I had almost given up on natural deodorant because I always get a nasty rash in my armpit from them but this one is a total game changer. No rash, no stink, and completely natural. Thank you!

Body Scrubs

I ordered the Grapefruit Vanilla Bean Sugar Scrub and it is so nice! It gives great exfoliation and my skin is silky smooth and soft! after I have used it. The smell is amazing too. Thank you for such a wonderful product

Pine Tar Salve

Provides effective relief from skin irritations and rashes including rough and inflamed red, itchy, scaly patches and all dermatitises. It is infused with Pine Tar, Jewelweed, Echinacea, Plantain, and Lavender. Historically known to provide great relief.

Bath Bombs

I love giving products that are not harmful to ourselves, especially to my grandchildren! They Loved these bath bombs and I will need to order some for birthdays and holidays for them!
Pure Beeswax Candles
Superior to all other candles Pure Beeswax Candles burn clean, produce negative ions that attract pollutants and neutralizes them. Negative ions increase serotonin and in turn help to provide a relaxing atmosphere. They emit a bright ambient light and burn more beautifully as they age.